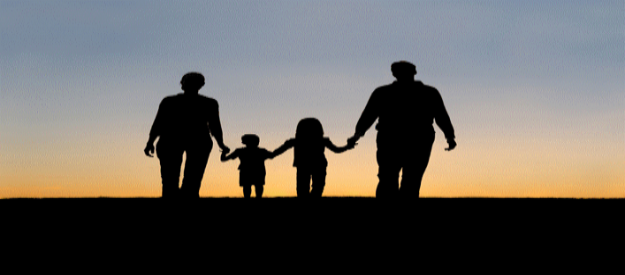 Parent and Family Resources
Child Care Resource & Referral for many years offered a free referral service to help parents find child care. As of July 1, 2016 211 has been offering these referral services to families throughout the state of Oregon. Please call 211 or visit their website http://211info.org/ for referral assistance. 
Call: 211

Text: the keyword "children" to 898211
---
Oregon's Quality Rating and Improvement System (QRIS) Now called Spark
Early childhood is the most critical time in a person's growth. Because of this, parents and families need resources to make informed decisions about child care and their early learning options. Spark provides these resources and is a shining example of how Oregon is working to improve child care so that it serves a dynamic role in preparing children for school.
More specifically, Spark raises the quality and consistency of child care and learning programs, and improves the professional development of early childhood educators through training and incentives. It is a key component of Oregon's early learning plan, and designed to align and build upon other key early learning initiatives.
Spark is a voluntary system using a set of progressively higher program standards to evaluate the quality of an Early Learning and Development program, and supporting program improvement.
Spark is designed to:
Support early learning and development programs through providing high-quality care and education by offering free tools, incentives, and professional advice
Help parents and caregivers find and measure early learning and development programs that fit their needs with the help of an easy-to-understand rating system
Ensure that children have high-quality early learning experiences that help them develop the skills they need to be ready for Kindergarten and life
Spark envisions all children in Oregon having access to high quality child care and education, promoting optimal child development, school readiness, and continued success throughout life.
Quality Indicators
Use the following quality indicators to help you choose child care for your family when you visit caregivers.
Group Size/Ratio: Find out how many children are in the group. The smaller the group the better. Babies need a group size of no more than six to eight in a room and an adult-to-child ratio of no more than one adult for every three to four babies. Preschoolers should be in a group of no more than 16 to 20 children and the adult-to-child ratio should be one adult for every eight to 10 children.
Caregiver Qualifications and Turnover: Ask about the caregivers' training and education. Caregivers with degrees and⁄or special training in working with children are better able to help your child to learn. Ask how long caregivers have been at the center or providing care in their homes. It's best if the child stays with the same caregiver for at least a year.
Family Involvement: Make sure parents are welcome at any time. Are there events for you to attend? You and the provider should be able to discuss your child on a regular basis. How will the provider communicate with you?
Health and Safety: Does the caregiver go above and beyond to ensure the safety of the children? Is the center or home child-friendly, well-lit, clean smelling and free of hazards?
Accreditation: Find out if the child care program has been accredited by a national organization. The National Association for the Education of Young Children (NAEYC) and The National Association for Family Child Care (NAFCC) are the two largest organizations that accredit child care programs.
---
---
More Information from CCR&R
In this guide you will find valuable information to assist you in finding child care. Of special note, you will find the licensing, adult-to-child ratios, and training requirements for Oregon's different "Types of Care."

Includes information on Employment Related Day Care, a child care financial assistance program through the Oregon Department of Human Services. A family that meets the household- and general-income requirements may be eligible for this assistance. You may contact us for more information.

Parents and families considering their options for child care should ask some important questions to determine if a particular provider or care setting meets their needs.
---
More Information on the Web
Helping parents, caregivers and communities create quality early learning opportunities for young children.

Provides essential child care services and support for families, providers, employers and communities.

National organization working to ensure that families in every local community have access to quality, affordable child care.

The Employment Related Day Care program (ERDC) helps eligible low-income working families pay for child care. This helps parents to stay employed, and children to be well cared-for in stable child care arrangements.

Morrison Child and Family Services provides a comprehensive continuum of mental health, substance abuse and prevention services for children from birth through age 18.

Improving the lives of children and families by providing appropriate educational services to students with disabilities, from birth through 21 years of age.

A one-stop resource for parents for tips, resources, and general guidance to help during the early years. State office for child care information, resources, licensing and regulation services.
---
The Oregon Early Learning Division's Office of Child Care regulates child care settings and handles complaints about child care providers. You may contact the office directly at 800.556.6616 or visit their website at www.ChildCareInOregon.org.